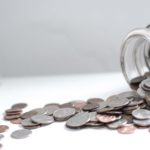 Business Planning and Strategy
Getting organized and focusing on the very best things to do to move your business forward is hard.  When you juggle all the responsibilities that keep the business running, when do you have time to research the best alternatives, suppliers, and technology choices, then put them into a format your can use to get things going?
Get help.  We listen, do our homework, and come back with alternatives that give you concrete results on a path to success.  Then we'll help you move down that path or find others who can assist.
As much help as you need
We help develop our clients so they can do more themselves.  We solve problems so that you can move on to new challenges.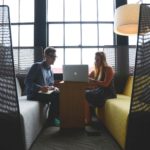 Marketing and Web Presence
Making your business attractive on the Internet is critical.  When someone needs what you sell, give them a clear message that moves them to work with you.  We tailor market messages and help implement them.
Social Media
Social media is great, and you can touch lots of potential customers.  But if your efforts don't result in more revenue, it's just pointless.  Make social media work to deliver buyers.  We can help you reach hundreds or thousands of people with relevant communications they will love.
Next Steps...
Let's get together.  We'll spend an hour with you learning your challenges and give you our thoughts about what we can do together.  No charge. We're always looking for new friends we can help.